I'm feeling so awesomely ghey/insane right now.
Or probably just frustrated. I'm in need of money cause I wanna get ALOT of stuff.
Mum's getting me a few of it but, there's still more which I want.
Not a necessity, but a luxury. But I wanna live life in the fab lane! lolwtf.
I know, I know, I should be thankful and all for the fact that I have ALOT of clothes,
I get to eat awesome food and there is a roof over my head.
But, lady luck isn't really on my side this month as my money seems to be getting lesser.
My bank account is getting smaller. lol.
Somebody hand me a four leaf clover
pretty pleasee
? :(
On a happy note, I just got home from 1utama, and unexpectedly bought a few stuff.
No, I didn't buy but my mum did, for me :D
Not enough to call it a haul, but just a few stuff.
She said she didn't wanna buy me stuff anymore cause I have too many.
Oh, and also cause I'm stubborn! :(
I told her that attitude probably just runs in the family :)
And a few days ago, I purchased a cosmetic pouch from an online blogshop.
Yes I know I've been complaining that
I DON'T HAVE MONEY
, but Chubs got it for me just cause I wanted it. hehehehe. mymy, what would I do without Chubs <3
Anyway, it was super cheap. RM12 ONLY. And its spacious.
I needed a medium-sized one cause my tiny cosmetic box was already full, and overflowing with my recent haul at Watsons. So right now, the pouch is technically partially empty, waiting to be filled up. There's a few items on my waiting list, just waiting for next month or something :D
I'm writing this all without pictures in between cause Blogger is being a bitch right now.
Technically, I've been waiting damn long for the pictures to be uploaded ._.
UGH. Imma watch TVD right now while waiting.
_____________________________________________
Pictures!
So vintage!
Comes with a mirror too.
Okay a tiny mirror.
For my mascaras, and my superliner.
Btw, I tried out the Maybelline Magnum mascara today.
It does makes my lashed look thicker and denser.
I tried removing it with my Biore wipes.
Was kinda hard to remove. Too early to give a verdict.
Gonna try it out a few more times first :)
Then move on to the Avon Super Curlacious Mascara.
Printed Hairband, RM13 -

Bonita



Kinda bugged my mum to get this for me.
All she said was wasting money, but she needed the 13 bucks to get a free gift.
So yeah its a win-win thing :D
Love the Pink&Grey leopard prints.
Peach Sake BB Cream, RM44.90 -

Skin Food
This my second tube.
Perfect for my skin as my face gets really oily.
I initially didn't like BB creams as I hate it when they clog up my face and stuff and my skin gets oily super fast. But this is for oil-prone skin like me! So it keeps your skin matte and my skin doesn't get oily as fast anymore! But do use this with the Buckwheat powder :)
Also, they gave me two samples of Peach Sake Pore Serum to try.
Can't wait to try it out!
The L Word, Season 1, RM40
Bought this the other day while I was in Centrepoint to fix my iphone.
For the price you pay, the quality is there! Look at the discs and packaging!
People like me would have downloaded but believe me, I've tried and failed.
So when I found out there were selling, I just had to get it!
One problem popped up thought, I initially bought the wrong series ;/
Bought this, and I was horrified to discover this was a reality series.
Managed to switch with the one I wanted so I was happy :D
Purplish Pink handbag, RM 30++ -

Bonita



This bag was like a JACKPOT.
Found it by accident. Bonita was having CLEARANCE SALE!
Its made out of PU Leather, and its CHEAP!
The original price was RM130, now its only 30+ .
Discount up to 80%!
Its huge and cheap, I love sales. hahaha.
I get to throw everything inside and everything would fit!
But it at RM130 would totally be a waste of money, cause its not even worth that much.
______________________________________________
WISHLIST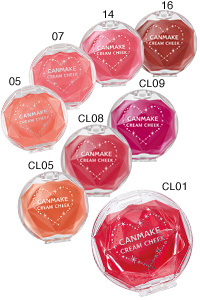 Essential Hair Serum & Mask
Sadly, a friend told me its not available in Malaysia yet :(
No picture, cause I dunno what brand is good and which to get.
Okay, dead tired.
Night :)
xx